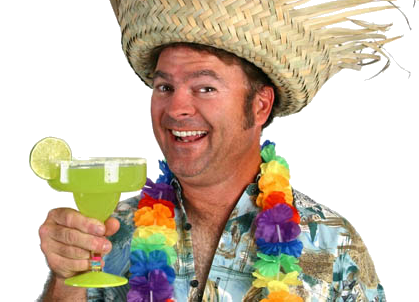 We're always looking for things to do when travelling, but it is just as well to consider some things you should not do.
There was a time the first thing we would have said was not to wear the Mexican hat. I'm not sure if people have learned or they have got tired of it, but the truth is we don't see them around any more.
How can you visit the city like a true local? To start with, read our top 15 suggestions of what not to do in Barcelona:
1. Avoid eating in la Rambla
It is expensive food for the service and quality you will receive. Instead, dive into the Gothic Quarter, where you will find absolutely everything, from more traditional Can Culleretes, (founded in 1786) and 7 Portes, to nouvelle cuisine, and restaurants from all around the world.
>> Some exceptions in la Rambla:
2. Leave shopping for Sunday
Especially if it is the last day. You will find many shops are closed… and they will always be the best ones!
They normally open at 10 am and close around 9 pm. In the centre of Barcelona they are open all day long, but in less busy neighborhoods or in towns, they also close at lunchtime, at least 2 to 4 pm.
>> An exception: If you have no other option and can only go shopping on Sunday, the Maremagnum mall is also open on Sundays. You can combine it with a stroll along the Old Port, the harbour, which also has many stalls for some last minute souvenires.
3. Show up without booking in the main monuments
Check availability and be sure to book in advance and skip the line, especially for Sagrada Família, Park Güell and Palau de la Música Catalana.
>> Some exceptions: Licensed guides can skip the line in any monument, so you can take a private tour and don't worry about any reservations.
4. Visit only Gaudí buildings
The star of all architects in Barcelona is definitely Gaudí, but he is not the only one! From the same period as Gaudí – Modernisme – you can check out:
Domènech i Montaner: Palau de la Música and Hospital de Sant Pau (both World Heritage Sites by UNESCO)
Puig i Cadafalch: Casa Amatller and Codorníu Wine Cellars.
5. Pronounce GAAudi with a stress in the "a"
The correct is Gaudí, with a stress in the "i", the same as Dalí. How can you know? There is a stress mark on the vowel.
>> An exception: Picasso. He does have a stress in the "a"
6. Not watch your handbag
Barcelona is not dangerous but there are pickpockets. So beware of your camera, phone and handbag, even (or especially) when you are in a restaurant or monument, as these are the places we tend to feel more secure, and pickpockets know that.
7. Forget it is a non English-speaking country
Learn a few words in Catalan and locals will be delighted: Bon dia is good morning.
8. Miss on the warm tapas
You will not find warm tapas on the counter like all the others. Pay attention to the waiters, they come out with the best tapas and they don't last a minute!
9. Forget to keep the tapas dishes
The small dishes and toothpicks are counted later on and you pay accordingly to what you have eaten.
10. Only drink Sangria
If you love sweet and summer drinks you can also try tinto de verano, but don't forget to look into the wines and cava from the regions of el Penedès and Priorat.
11. Visit Dalí and Girona by bus
Wherever there is an AVE high-speed train – that is the way to go. It is not only much more comfortable but you will get there in no time. It takes 50 minutes to cover 140 Km to the Dalí Museum in Figueres.
12. Ride a bike in the Gothic Quarter
Bikes a great for the beachfront and wide avenues. The Gothic Quarter is the place to walk, narrow streets and small squares, people stopping and getting in and out of shops and restaurants. You will have way more flexibility and will move around easily if you simply walk.
13. No bread and butter for breakfast
Rub a ripe tomato on your toast instead! Pa amb tomàquet. Add some olive oil and salt and you can enjoy it on its own. Although we love to add cured ham (Jamón) or cheese, sometimes people even combine bread and tomato with dark chocolate.
14. Head to the Nearest Beach
Barceloneta is the nearest beach. It has a great atmosphere to go out at night, but it is not the best for a relaxing day in the beach.
>> Instead:  You're better off taking a short train ride to Ocata or St Pol de Mar.
15. Wear socks and sandals
You might find it comfortable but it is the number one symbol to state "I'm a tourist". Even if David Beckham wears them, the trend hasn't reached Barcelona…
Do you have any further tips for a new visitor to Barcelona? Either if you are a local or have come to Barcelona before, we will be delighted to read what you have to say.