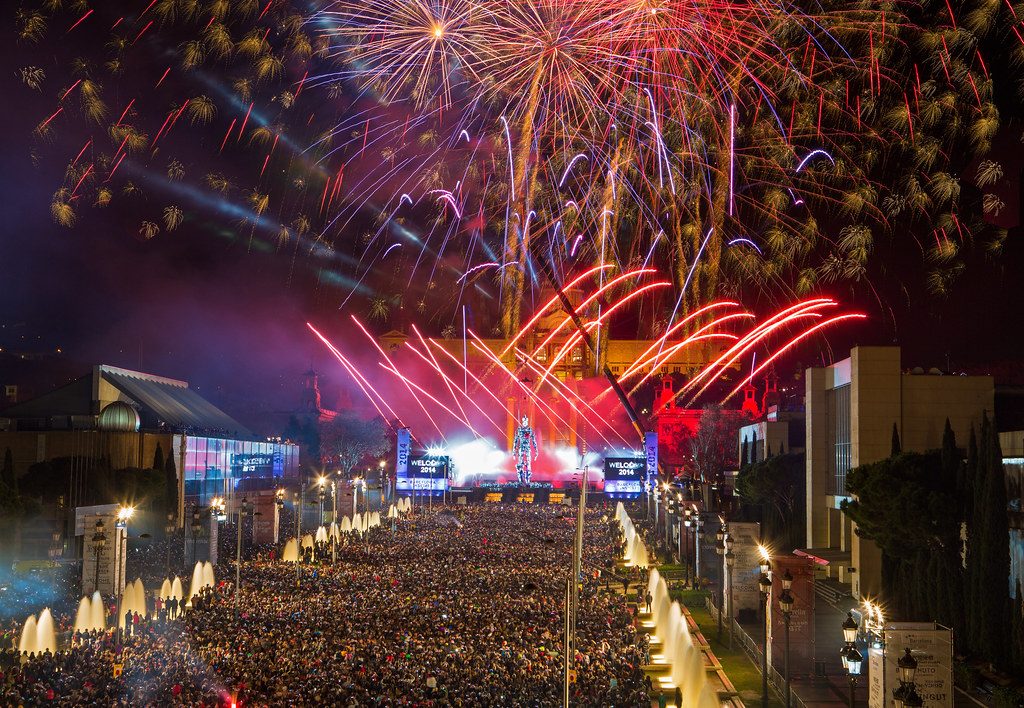 How to celebrate Christmas & New Year's Eve in Barcelona as a local?
Barcelona's holiday season is magical. The city is filled with decorated Christmas trees, nativity scenes, Christmas markets, and other rich traditions that bring the season to life. 
Us Catalans have some of our own traditions that you won't find anywhere else. When you're in Barcelona during the Christmas season, you'll see these traditions and more…
1. Tió de Nadal:
(Christmas log), or more commonly known as Caga Tió (sh*tting log), is fed for days and, when it's ready, we sing to it and hit it with a stick so it gives (ahum, craps) presents. Most families have their own Tió, but there's also a giant Tió de Nadal in Plaça Nova. 
2. El Caganer:
Did you know there's an extra figure in our nativity scene? El Caganer (or Christmas Crapper) is a figure of a man pooping. It's seen as good luck, as it fertilizes the earth and ensures a good harvest. Can you find it in Barcelona's official nativity scene on Plaça Sant Jaume?
See how Viggo Mortensen teaches you about this Catalan tradition.
And keep an eye out on December 28th—it's our version of April Fool's Day (Dia dels Innocents). There's always a fake story in the media and someone might stick a human-shaped piece of paper on your back. We hope you didn't have any surprise that day 😉
3. Home dels Nassos:
Go out to Passeig de Gràcia on December 31st to see the Home dels Nassos, or the Man of Noses. The challenge is to find a man who has as many noses as there are days left in the year. This Catalan mythological creature roams the streets on 31 December, but of course, it's the last day of the year, so he only has one! 
4. The 12 Grapes:
And at New year's Eve, we eat 12 grapes for good luck, one for each strike of the bell. Then you toast the new year with Cava. This is done at all bars, restaurants, and clubs celebrating, but the most spectacular location is at the Magic Fountain of Montjuïc. Do you want to practise? Do not miss this video to get the best idea about how we live that night:
5. Cavalcada dels Reis:
On January 5th, it's the Cavalcada dels Reis, or the Kings' Day Parade. Instead of Santa coming down the chimney, in Barcelona, the 3 Wise Men come on their camels and leave gifts on the night of January 5th. 
Want to know more about the holiday season in Barcelona? Check out this blog post we wrote a while ago. And if you're ready to book some tours for your stay in Barcelona.