Hi there again! If I should tell my favorite period of the year in my home city, I am sure I'd say when the winter is starting towards the end of the year in Barcelona. When I lived abroad for a while, I couldn't avoid thinking about the winter days in Barcelona. It was a precious blessing to return to the Mediterranean Metropolis and enjoy the province in winter. Calm days with shiny blue skies and chilly nights.
All sorts of people, families, youth, elders, locals, migrants, tourists, nomads and business travelers can be found mixed up in the city's terraces. After a guided visit or a concert, before lunch and after dinner, hundreds of terraces host people for a drink or a snack.
Hence, it is challenging to choose among so many options, in an attempt to recall our favourite places, we came up with a little selection of warm open air spots, terraces to have coffee, drinks, to eat or to enjoy the views to ensure a cool winter in Barna.
Bars and Restaurants with confortable winter terraces:
El Ferrocarril
Near to the emblematic Santa Maria Cathedral and El Born boulevard, el Ferrocarril is a traditional tapas place that opened in Sant Cugat 25 years ago and enjoys now an exclusive venue in Barcelona downtown. With heaters to keep you warm.
La Candela
Located in one of the most charming squares in Barcelona's old town, called plaça de Sant Pere, this restaurant/bar has a priviledged terrace that you can enjoy during the day, whether it's for a quick drink, to grab some tapas or eat from their delicious fusion menu at a high quality and low price.
Palau de la Música
The hidden jewel of Barcelona, the Palau de la Música, is really fascinating and really surprises each visitor in a way or an other, the Cafè and the Restaurant in the modern facilities of the venue are joined by a great terrace that can be enjoyed at any time, after a guided tour or a concert.
Bar Lobo
Also for a 100% One of the most successful gastronomy groups in the history of Barcelona 'Grupo Tragaluz' has some options to enjoy yourself with all sorts of dishes. When they opened this terrace
Cerveseria Glaciar
Among the diverse terraces in Plaça Reial, this is the most authentic one for me, because of the tasty range of beers and sandwiches as an economic side dish to the picturesque yet sometimes too expensive ambiance in the area.
La Venta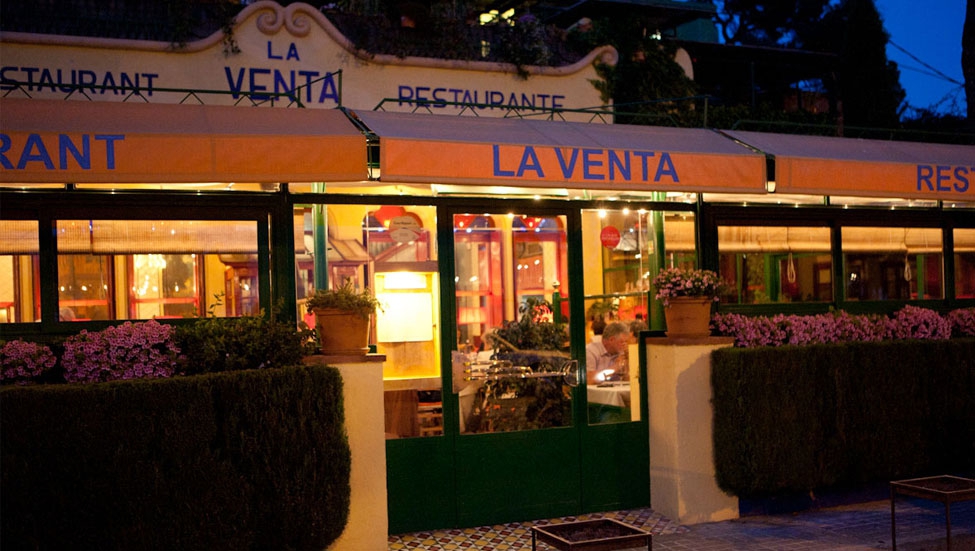 One of the refined places I enjoyed the most. High end service, privileged spot on top of Barcelona, and a top cuisine menu that includes the pleasant influences of traditional Catalan gastronomy. La Venta is close to the Tibidabo theme park funicular and is surrounded by other terraces that might be the next stop for a drink with panoramic views of the city.
Hotel Barceló – Raval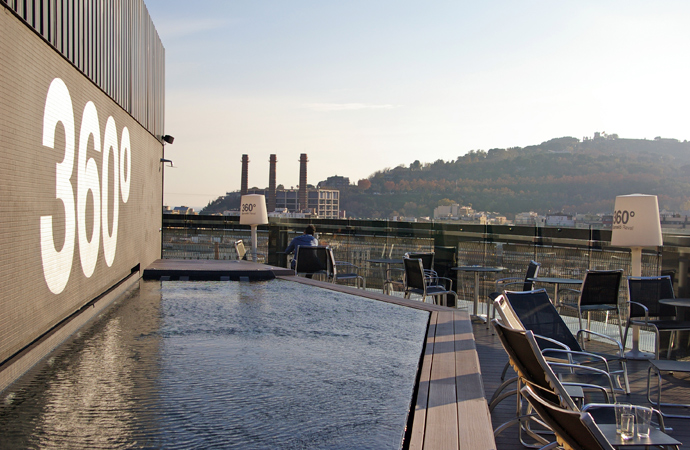 Hotel Barceló at el Raval area is a modern building with a rooftop terrace that goes 360º. This means you can enjoy a lovely sunset as well as appreciating the views of Barcelona's roofs. Gorgeous terrace and modern hotel at the most cosmopolitan neigh
Yurbban Hotel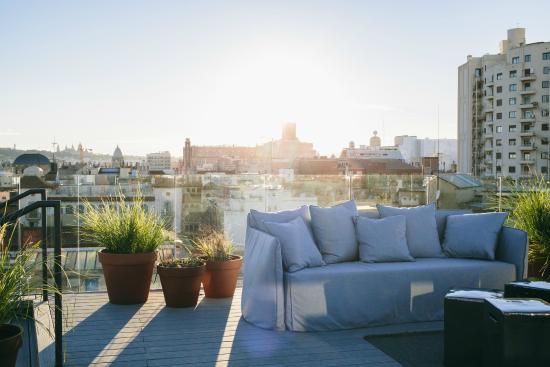 Yurbban is one of the best ideas in my opinion related to the Hotel offer in Barcelona. Few places are like this one, where taste, originality and charm perform as well as the assistance of the employees which is highly rated. The terraces of Yurbban (downstairs and rooftop) are a must!