My grandmother Joana truly loved the city where she was born, grew up and lived for 90 years. She used to say that Barcelona was especially beautiful on two certain days: in September 24th, the day that citizens celebrate 'La Mercè' to honour one of the saint patronesses of Barcelona, and Sant Jordi's Day, in April 23rd.
For us, this day is the equivalent of Saint Valentine's. A romantic day to give a red rose to our loved ones, a tradition that dates back to the 15th century. In this gift, three characteristics come together: a single flower, symbolizing the 'exclusivity' dedicated to the lover; its red colour, as a sign of passion, and an ear of wheat, a symbol of fertility. The present also comes with a ribbon with the colours of the 'Senyera', the Catalan flag.
 Sant Jordi is a romantic day to give a rose to our loved ones
Sant Jordi (which is the Catalan name of George) is the saint patron of Catalonia, and definitely a very special day to celebrate in Barcelona. Stalls are packed with roses to sell…and books! The reason is that April 23rd is also a remarkable day for literature: they say that in 1616 that day, William Shakespeare and Miguel de Cervantes died. Since 1929, Sant Jordi has been linked to roses and also books, which are sold with special discounts.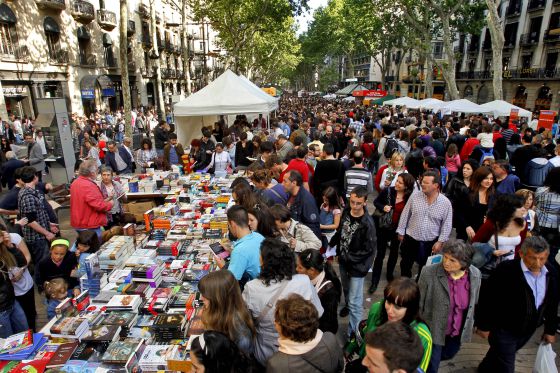 According to the Librarian Guild, they sell, on Sant Jordi's Day alone, around two-millions books, the 15% of what they sell during the whole year. And almost six millions roses are given on April the 23rd. We should mention that Sant Jordi's day is not an official public holiday in Catalonia, so shops are open and people go to work.
And that's the good thing of it! For the locals it's a great chance to take a few minutes off, walk around the city and look for a rose and a book for their loved ones. The atmosphere is simply unique! And we have some good news for you: This year Sant Jordi falls on a Thursday!
The hotspots to a stroll that you can't miss: La Rambla and Passeig de Gràcia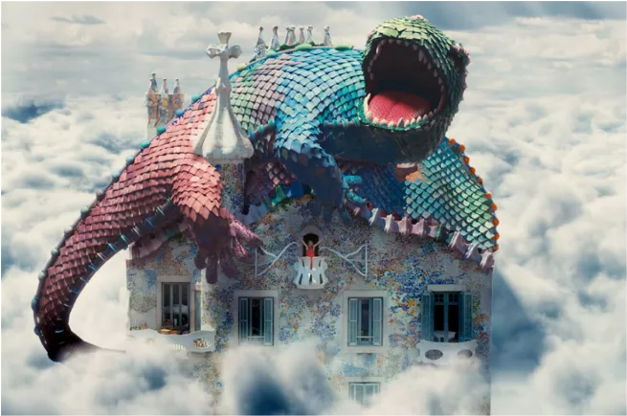 Passeig de Gracia is at the broad elegant avenue of Passeig de Gràcia that you will find Casa Batlló, one of the most fascinating buildings designed by Gaudí and one of the seven that have been declared World Heritage Site by UNESCO. Explore this artistic legend and skip the line with our best seller The Gaudí Tour.
Start to focus on certain details on the façade and the magic begins: The ceramic tiles and the roof resemble the skin of the dragon. From it, a chimney rises on one side. It's like a tower crowned by a four-armed cross which symbolises the sword of Sant Jordi that killed the beast. And on top-centre of the façade, a flower-blossom-shaped balcony: a metaphor of a rose…
By the way. Here is yours,
@->->–
Hope to see you soon in Barcelona!