Saint George is not only the patron saint of England but of Catalonia too. For that reason, April 23 is a day of big celebration. Although it is not a holiday day, people live it as if it was.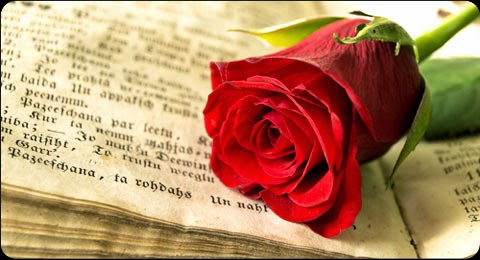 On the day of St. George there is the tradition of giving women a rose as a symbol of love and because of it, St. George is considered the lovers patron. It is due to the legend in which the knight fought against a dragon to save the life of the princess. A rose sprouts from the blood of the beast and St. George gives it to the princess. The tradition of giving books to men began in 1926.
The worship of St. George takes place in many areas and many churches, chapels and streets have been dedicated to his memory. The best example can be seen at the government palace of Catalonia at Plaça Sant Jaume. In the 19th Century a medallion of Saint George was installed on the gothic facade and inside the building a chapel was built in honor of him. This building can only be visited on specific dates but at one of the lateral streets you can find a stone representation. Barcelona Guide Bureau offers a daily walking tour in the mornings that goes all over these streets. Come with us and ask our experienced guides for any doubt or curiosity you have.
If you are going to spend St. George day in Barcelona, you should go to La Rambla, where you will find plenty of roses of all colors and booksellers. Moreover, on Plaça Catalunya there are some writers signing their books. It is just there where the departure point of Barcelona Guide Bureau Tours is located.