Have you ever noticed these particular facades in the historical center of Barcelona? There are plenty, sometimes along main streets, sometimes hidden in smaller ones or either places.
Created to embellish particular facades of buildings in the 19th century, sgraffito is an artistic technique which consists in applying layers on a wall with 2 different colors of sand to create low-relief surface designs. Considered halfway between painting and sculpture, you can find them either inside a building as on its façade.
Here are our top 5 sgraffiti in Barcelona:
1. Plaça del Pi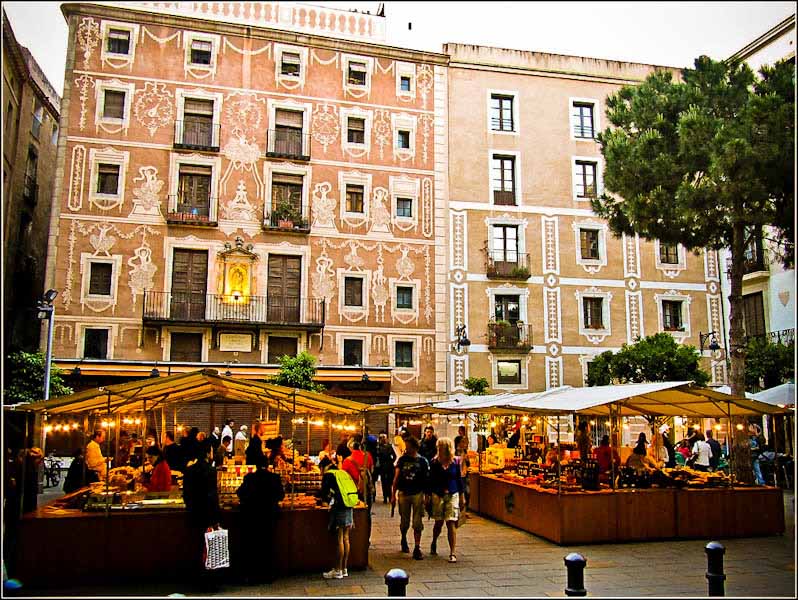 This building, hidden in a charming square in the Gothic area, is located just in front of the Basilica Santa Maria del Pi. The 1st and 3rd Friday, Saturday and Sunday of each month, you can find a food artisanal market with local specialties.
* Neighborhood: Gothic Quarter
* How to get there: Metro Liceu
2. Casa de la Seda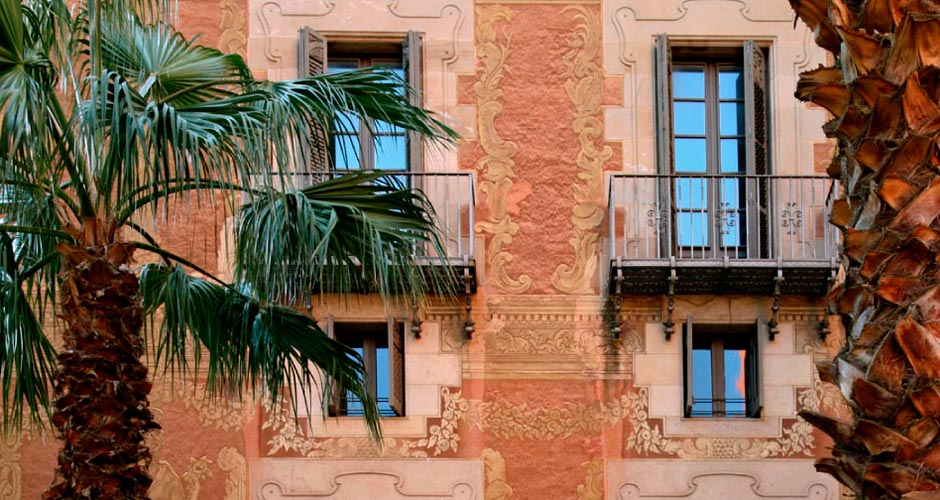 La Casa de la Seda is a beautiful monument, it is the only guild house open to the public in Barcelona. Located just next door to the Palau de la Musica Catalana, you can combine both visits in a half day if you want.
* Neighborhood: Sant Pere
* Metro Urquinaona
2. Casa Amatller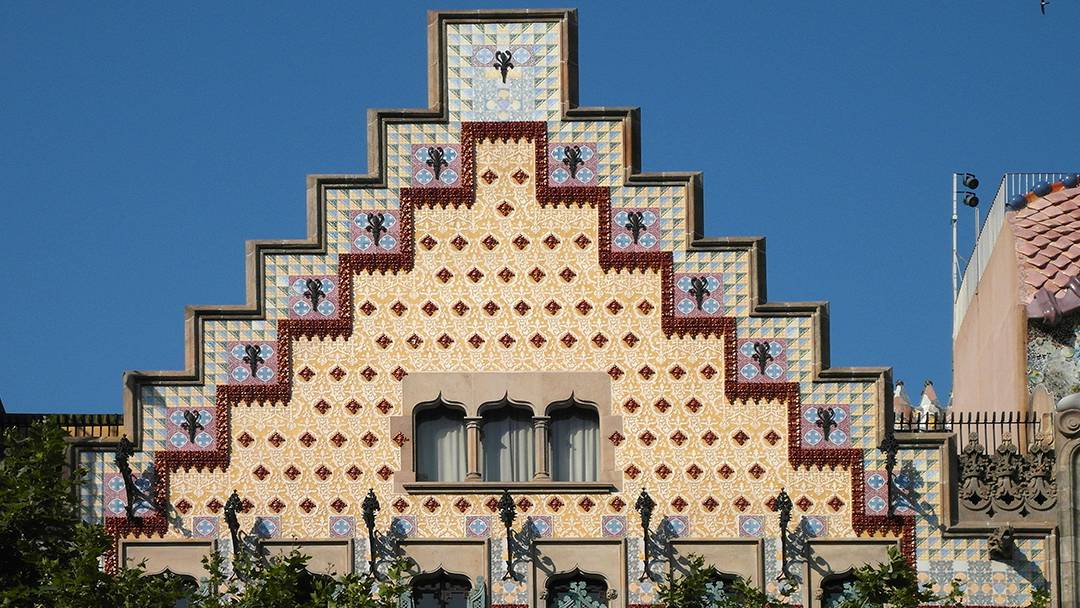 With the Casa Batlló and the Casa Lleó-Morera, the Casa Amatller is part of a city block named the "Block of discord", due to the very different style of architecture of their facades, created by the most important modernista architects of that time: Gaudí, Domènech i Montaner and, for Casa Amatller: Josep Puig i Cadafalch.
*Metro Passeig de Gracia
3. Escola Ramon Llull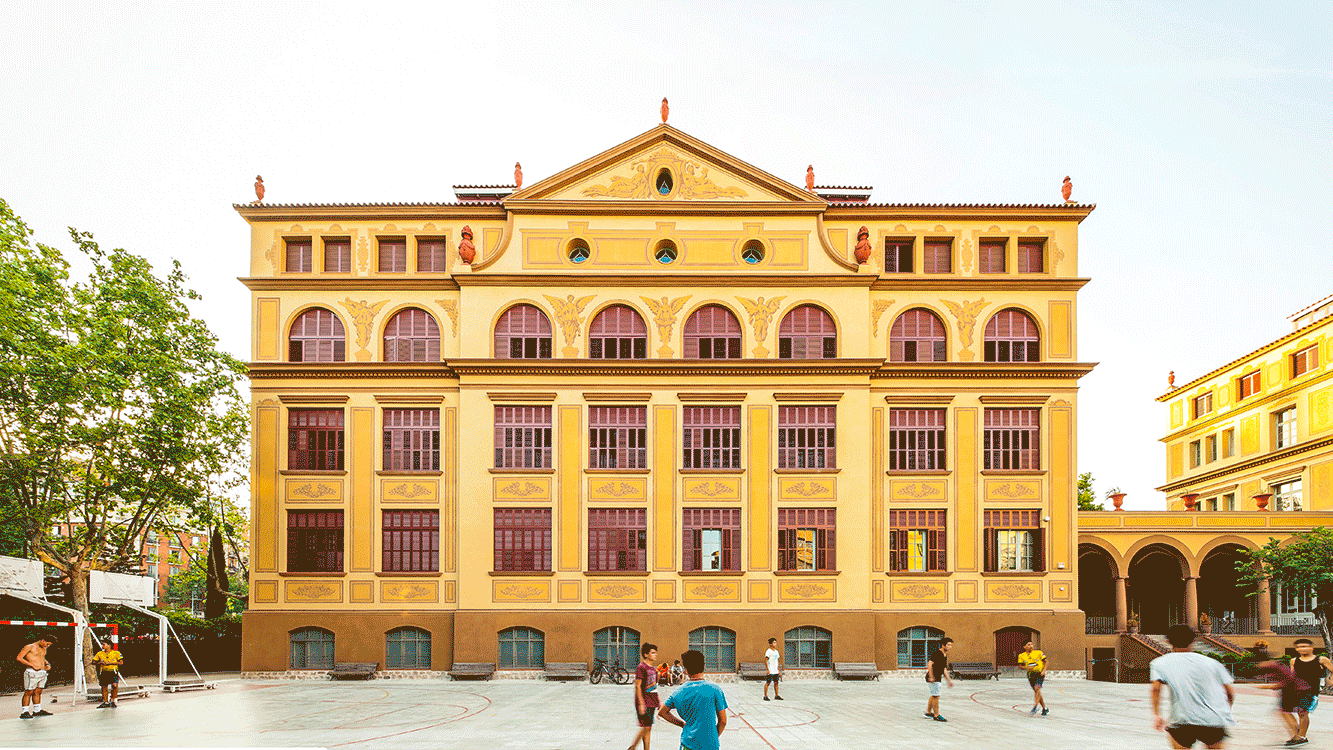 Begun in the 20´s, this school was built in the honor of Raymond Llull (philosopher, poet and missionary) and has been completed in 1931. Nowadays, it is still a public and laic school of the area, two steps from the Sagrada Familia. The ESADE, one of the business school considered as the most influent in the country, has formed part of it since 1995.
* Metro Monumental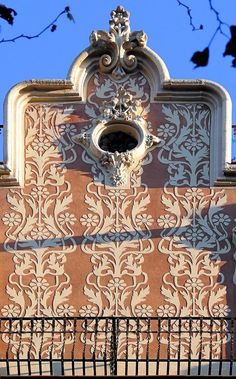 4. Gran de Gràcia Street
Go for a walk in the beautiful area of Gracia, just one step to Passeig de Gracia, and feel like being in a small village. Popular for its artists and bohemian crowd, you can easily lose yourself between small terraces and places. So, be attentive and discover some gems on facades.
*Metro Fontana
Now that you are an expert… Have you found your favorite sgraffiti in the city?