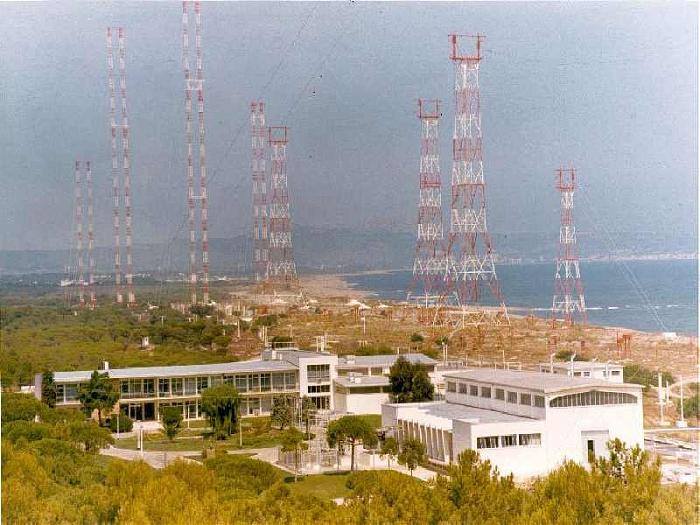 Report by: Irina Schytcheva
Radio Liberty was an American radio station built in Costa Brava in the Cold War, to broadcast anti-Communist propaganda. This media was a prop provided by the United States to strengthen the Franco's dictatorship in Spain. Specifically designed for the CIA, The Central Intelligence Agency, a civilian foreign intelligence service of the federal government of US. This radio was located on the beach of Pals in Girona. A city located 99 km northeast of Barcelona, at the confluence of the rivers Ter, Onyar, Galligants, and Güell. One of the biggest Catalan cities and where you will find the amazing Dalí museum!
What were the antecedents of its creation?
The rapprochement campaign began in 1937 in the New York Times. In 1943, the Special Services Office of the CIA sent to Spain the wife of the Count of Romanones, Aline Griffith. In 1947 Franco dictated the Law of Successión or "Ley de Sucesión" "Spain will be a Kingdom", they sign then with the "kingdom of Spain". Foster Dulles and William F. Jr Buckley praised the figure of Franco in 1957. That year the agreement was signed to mount the station. Buckley's brother, James L, was president of RFE-RL from 1982-1985.
Who supported the radio?
The pillars of the radio were: the CIA, large companies with their economic contributions and the military. Its work was to issue propaganda to the countries of the Union of Soviet Socialist Republics (URSS) with the objective of "achieving its liberalization". They did it from Spain that was kidnapped by a dictatorship. It was one of the most powerful in the world, with the most innovative material at the time.
Why on the beach of Pals?
The Americans decided to build it in this little paradise os Costa Brava because of its strategic position, since the waves that emitted bounced with the stratosphere and went directly to the city of Moscow.
Marina Capdevila wanted to give life and color to this building, painting more than 2000 m2 of surface in 12 days of hard work. See this magic and historic place from the top in this video!