Looking for the best day trip outside Barcelona? Do you know where to go and how to get there? In such case, please let me tell you my experience! I promise a world of surrealism and fantasy, illusion and legends.
Last month BGB invited us to join the Tour at the Dalí Museum in Figueres, complemented by a walk around the historical center of the city of Girona.
After reaching Figueres by AVE –the high speed train– in less than an hour from the hotel in Barcelona, our group was welcomed by the guide. Our guide was Jessica, who's really kind and friendly… and a true expert in Dalí! The Museum-theater created by Salvador Dalí was the first stop of our trip.
Salvador Dalí, playing with realities
Although the Dalí Museum is always quite busy, our group was very small. Our guide Jessica took charge of everything: radio-guide system, skip-the-line tickets, transportation and, of course, the presence of the genius Dalí. On the picture below, you can see our guide speaking on the top of the artist's grave, a true transmission of spirituality, knowledge and lots of surrealism.
Bread, Dreams, Childhood, Love, Women, Family, Memory, Psychoanalysis, Atoms, Colour, Jewlery, Words, Fractal Geometry… Just a few elements linked in this massive compilation of Art. You will see from massive paintings with his famous 'paranoic-critic' method to pieces of furniture, and singular collection items such as a dress designed by Paco Rabanne. Dalí's childhood paintings are mixed within his latter works using hyperrealism painting techniques in New York, Paris and many references to the artist's muse and wife, Gala.
Even if you aren't into surrealism, you will be astonished by the Dalí Museum. Dalí was a pioneer, and he was never on drugs, he just reinvented himself and his thoughts. The museum features many illusions, like the face of Mae West made of furniture or the first painting using the hologram technique. Sometimes we pretend to understand art or a specific piece of art. By understanding Dalí you will understand his work and realise that he is also a realist.
Girona, a game of culture
After our visit in the Dalí Museum, we took the train and immediately reached Girona's historical center. We had a break for lunch, and later on we got into the fascinating old town of Girona, a combination of legends and historical facts. Meanwhile you face some spots where the worldwide famous series 'Game of Thrones' have been shot.
I don't remember the last time I was in this precious city, I felt like a true stranger. While we were walking up to the most elevated part of the city, next to the Cathedral, we reached the most curious areas, places that tell us about the several periods involving romans, middle ages, the jewish community or the civil war.
Later on, i find myself at the Cathedral of Girona. This monumental architectural heritage is a mix of different periods, where some details and sculptures from the 11th century are laid under the Gothic structures and the Barroque facade.
Girona has the widest single-plant Cathedral of the world and hosts some true reliquaries such as the silver altar and the tapestry of creation.
We ended our itinerary by seeing Girona's majestic sights from the top of the ancient walls. Time to take a panoramic view and recap everything learned in our day Trip.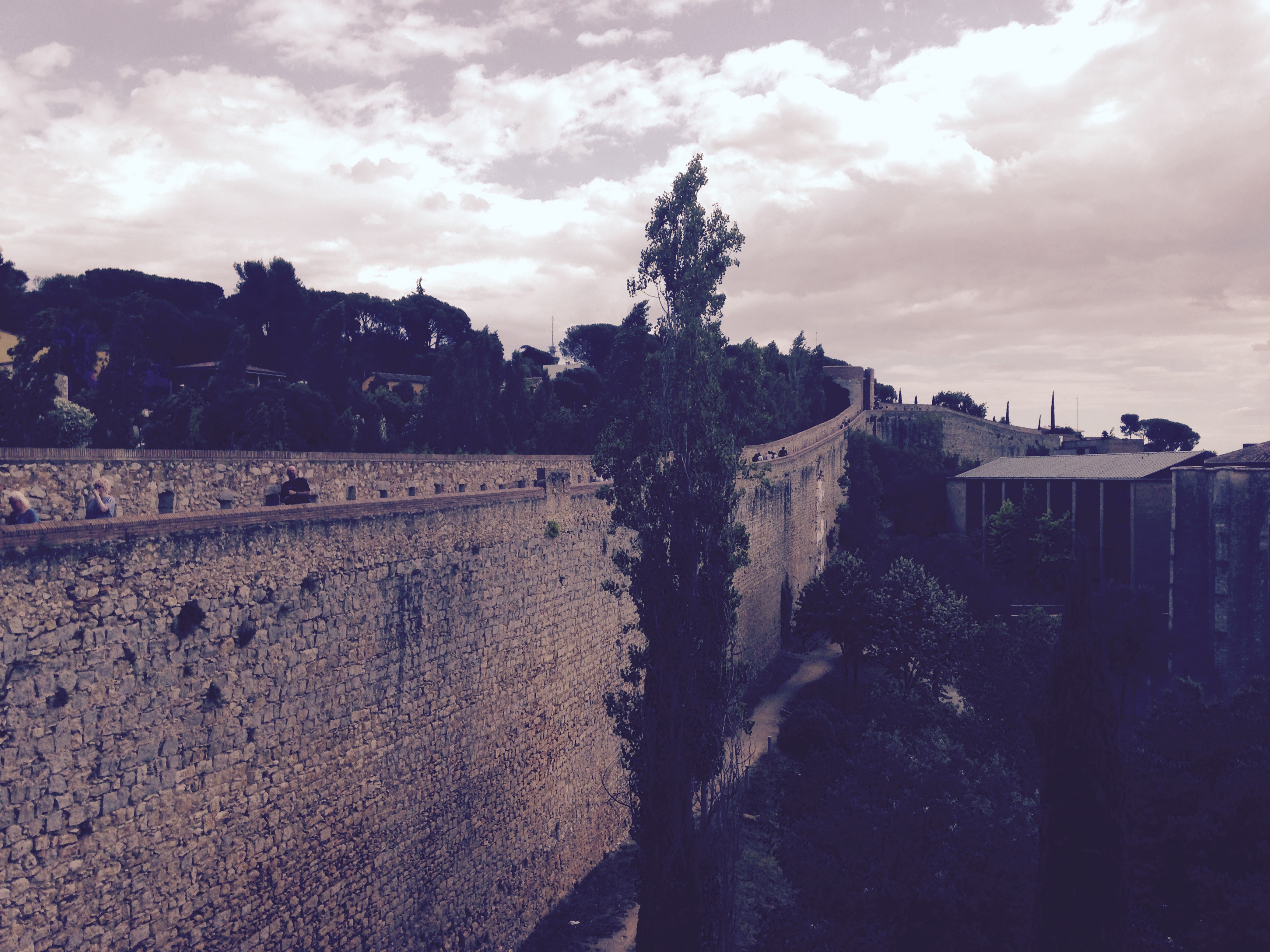 What's so great about discovering Dalí and Girona with a licensed guide?
A licensed guide is the ultimate way to get a close approach to anything you want to know. The training they get is oriented to a proper development of service and proof of that was Jessica, her explanations of Dalí's work made the morning great fun, interesting and enjoyable. She knew exactly how much to share on each and every site so as not to bore us, and there was so much to see! I could have seen many of the sites by myself, but none would have come alive like they did with Jessica. A licensed guide is the reader of our story.